North Miami Garage Door Opener Installation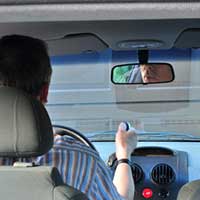 Here at Coastal Garage Door Repair, we provide a wide selection of affordable fine-quality services for garage door openers for the customers of North Miami Beach, Florida. Any garage door opener services you are looking for, you can rely upon us to resolve your issue quickly and professionally. Coastal Garage Door Repair knows that openers should be sturdy, resilient, and very quiet. If your opener doesn't match up, then call us so we can fix it! Our repair solutions can't be beat.
CALL US NOW! (786) 523-0446
We work with:
electric-powered garage door openers - An electricity-powered garage door opener, to be of optimal quality, must be extraordinarily quiet. You simply don't want to disturb others each time your garage door opens. Is yours noisy? Let us fix it!
remote-controlled garage door openers - Obviously, a remote control gives you added convenience, since you don't have to leave your automobile. We'll make sure your remote control code is completely secure and working, so no one but you will be able to get inside your garage.
additional garage door opener features - We're continuously adding new beneficial features. One popular feature is the automatic courtesy light, which illuminates if your garage door opens. Is your light broken? We will fix it.
We provide:
Coastal Garage Door Repair's garage door specialists will always make sure your garage door opener functions correctly. So call us for opener repair in North Miami Beach, FL!
CALL NOW! (786) 523-0446