North Miami Garage Door Installation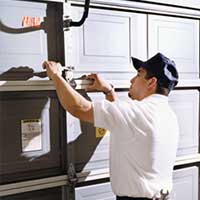 Here at Coastal Garage Door Repair, we offer the most outstanding and affordable garage door installation services in North Miami Beach, Florida. Before starting our work, we'll provide you with a detailed total quote. We also offer you payment options, including flexible financing.
If it's time you got a new garage door, Coastal Garage Door Repair offers you just the experts you need when it comes to excellence in garage door installation and repair. Our professional technicians are glad to go over all your questions to help you decide what's exactly right for your North Miami Beach property.
CALL US NOW! (786) 523-0446
Coastal Garage Door Repair provides literally endless garage door style options to fit within your budget. We'll make sure you achieve the perfect combination of price, reliability, and looks. A few examples:
wood garage doors - Do you want your property to have a more traditional look? Then you may want to choose a wooden garage door. Comes pre-fabricated or customized.
steel garage doors - The most durable and affordable garage door, steel is often favored by people who desire the best in home security. With a double coat of baked-on polyester paint, steel gives you a smooth finish with a classic look. In traditional raised panels or contemporary long panels.
composite garage doors - If you'd prefer an environmentally friendly garage door, then choose composite materials. Of 80% recycled wood and resin, it looks just like real wood, but it's still as hard as steel.
custom garage doors - We can help you make the right choice.
insulation - Talk to us about the benefits!
CALL DAY OR NIGHT! (786) 523-0446